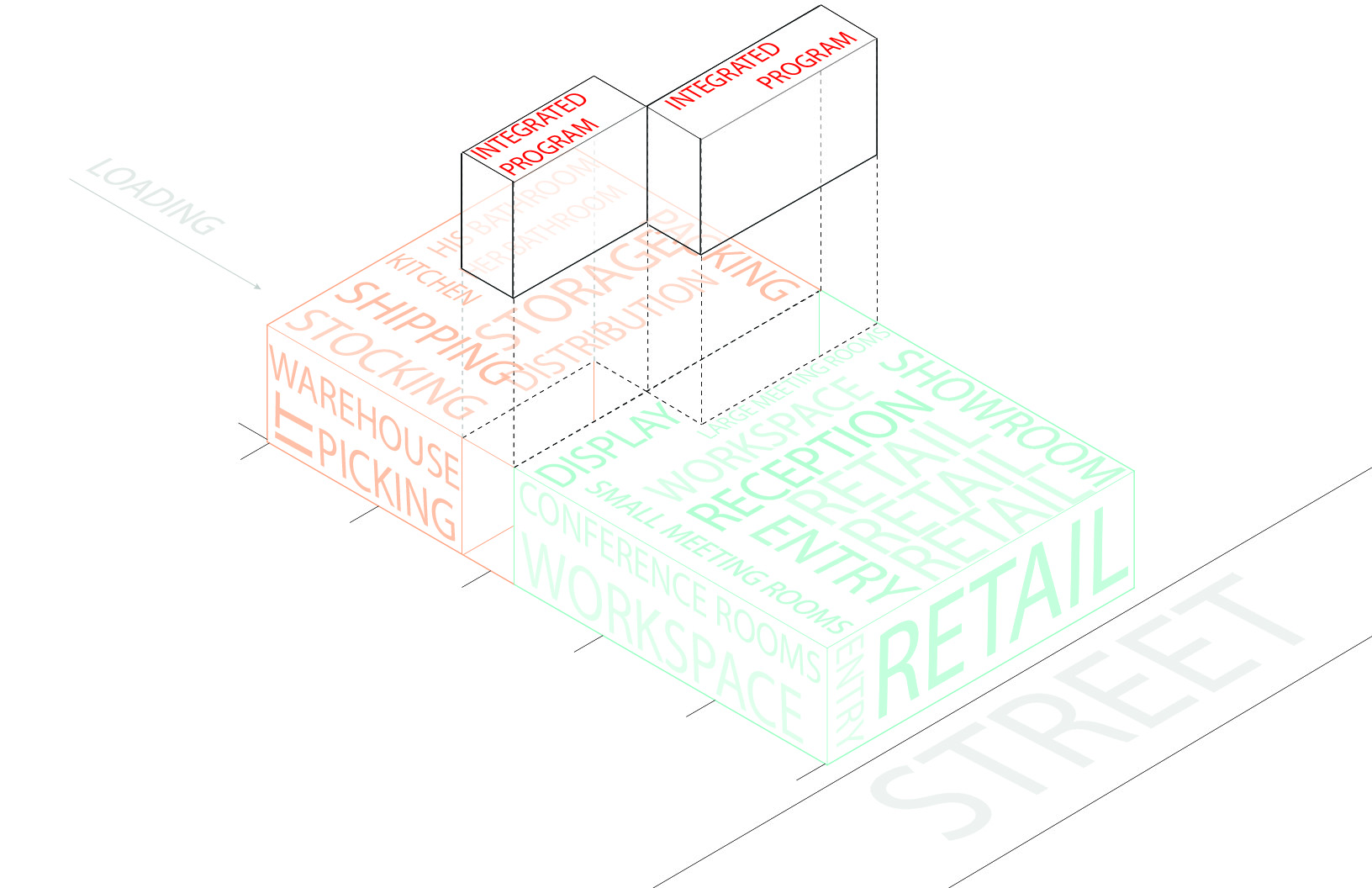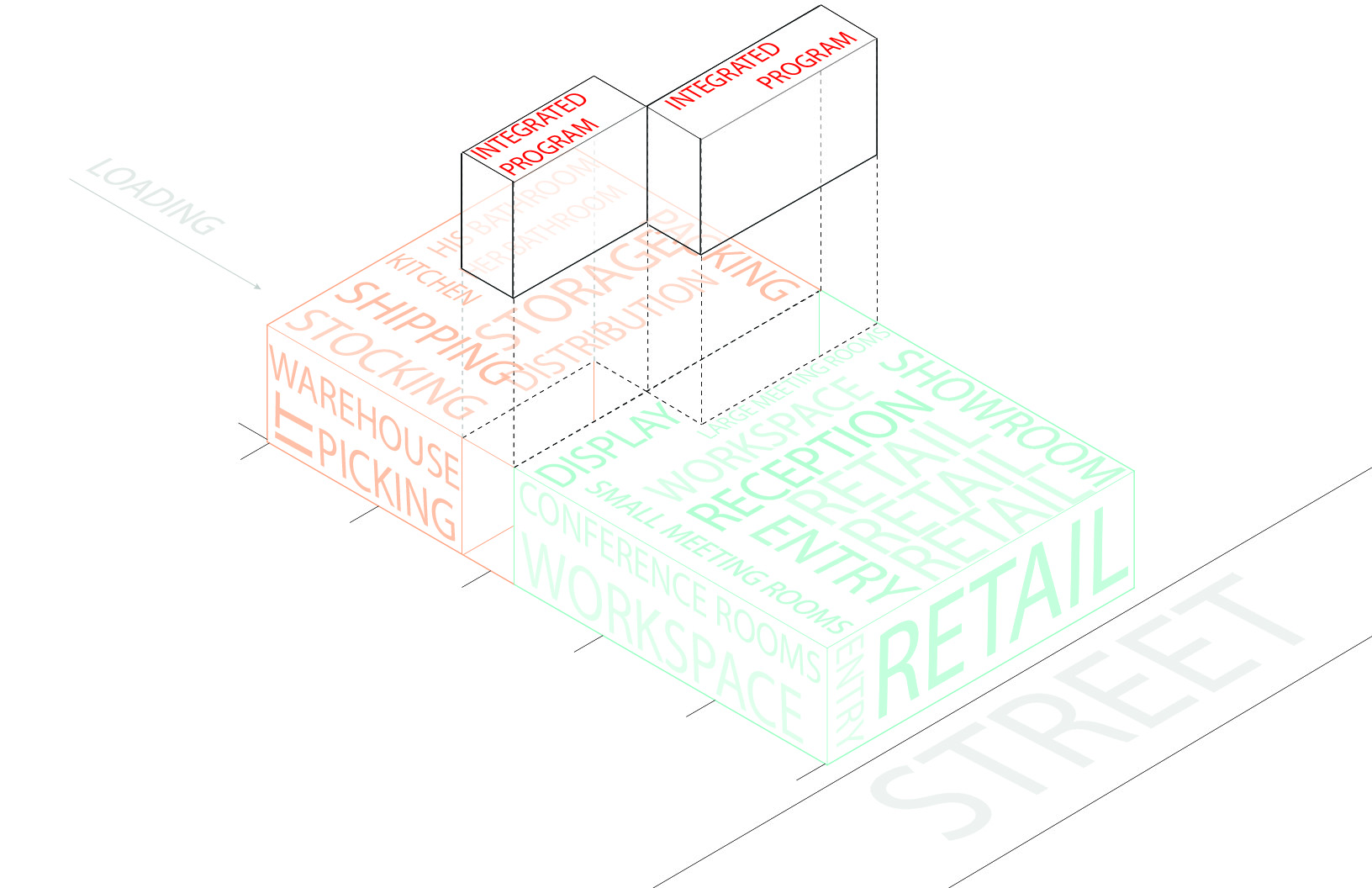 ETNIA BARCELONA MUTI-FUNCTIONAL SHOWROOM
2016 AIA Miami Merit of Excellence
Etnia Barcelona Unbuilt Project
LITTLE HAITI, MIAMI, FLORIDA
completion date: december 2016
2017 AIA Miami Honor Award of Excellence
Etnia Barcelona Built Project
Located in Little Haiti, this interior build-out is for a quickly growing international eyewear company. Functional requirements include showroom, distribution center, offices and support functions.
Like many unique and successful projects, the build-out for this international brand of eyewear started with a beautiful vision, a large program and a small budget. Herein laid the challenges and constraints that would lead to a sparse, yet striking and responsive design.
The design approach began with the investigation and study of the following criteria: the owner's brand identity, the functional requirements of the program, and the geographic and cultural context of the project.
Color, unique design, and a notion of place are the core of the owner's identity. It quickly became clear that the walls and space of the project would manifest this identity and that the project would become an exercise in place-making.
The project's walls would become canvasses, large-scale murals that stretch from the polished concrete floors up to the sixteen foot ceilings. Much like the stone-clad planes of Mies' German Pavilion, the walls are conceived as free-standing, abstracted elements that are devoid of architectural hindrances.
The project's space would be complex, layered and deep, like the great public spaces of the city at the heart of the owner's company – Barcelona - and much like the vibrant spaces of Miami's Wynwood. Overlapping the spaces and eliminating functional boundaries not only enrich the spatial experience, they allow for flexibility and the potential ebb and flow of functions, a critical requirement for a growing company.
The design accomplishes much with little. Character, functionality, and flexibility are all provided with a minimum of carefully arranged walls. In this project, less is more.